EUGENE, Ore. -- A Eugene woman is suing the Lane Transit District after she said the driver kicked her off a bus because of her service dog.
Brigette Tempel said she can't go anywhere without her Chihuahua, Sophie.
Sophie is a service dog, trained to sense when Tempel is about to suffer a medical episode.
"She is my lifeline. She saves my life," said Tempel.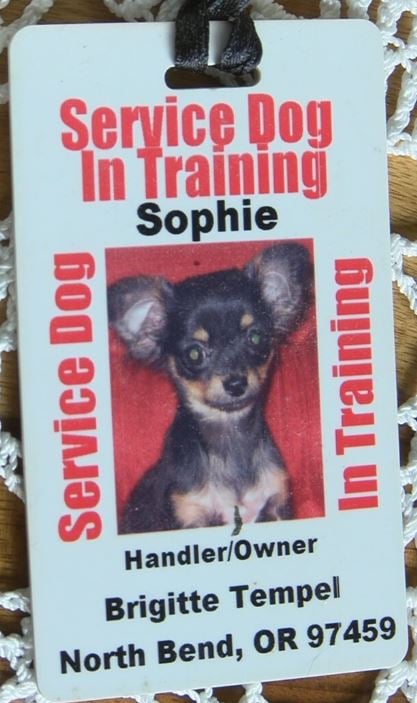 She said in May of 2016, she was kicked off an LTD bus because the driver didn't believe her.
"It's beyond my comprehension that people just assume that you're okay and that your dog is not a service dog," she said.
And now she is suing the Lane Transit District. She said the agency violated her rights guaranteed by the Americans with Disabilities Act. The act protects people living with disability from any type of discrimination.
"I am a fighter and I want to take this further," said Tempel.
LTD just found out about the lawsuit on Tuesday and have released this statement:
"Lane Transit District (LTD) learned on Tuesday, October 10, 2017, that it is being named in a complaint with the Court filed by Ms. Brigitte Tempel. At this point, LTD has not been served with this complaint but has referred the issue to legal counsel for further review. The complaint alleges that Ms. Tempel was excluded from LTD's system. In fact, Ms. Tempel has never been issued a notice of exclusion and is allowed to ride at any point.

Because this is pending litigation, LTD will have no further comment on any legal proceedings regarding this matter.

Lane Transit District has policies concerning passengers using trained service animals to assist them while using the transportation services it provides. These policies are consistent with the Americans with Disabilities Act and guidelines from the Federal Transit Administration.

Lane Transit District works hard to balance the needs of all its passengers and to meet its goal of providing safe and reliable transportation for the entire community."