EUGENE, Ore. – An energetic young American pit bull terrier mix named Modo is looking for an active family able to spend plenty of quality time with him.
Modo was picked up as a stray, so little is known about the first year of his life. He did a great job during his appearance Tuesday as the Pet of the Week on KEZI 9 News.
Shelter volunteers recommend that Modo is the only dog in the home. He can go to a household with older children. Potential adopters should be willing to commit to obedience training and daily exercise and activity for Modo.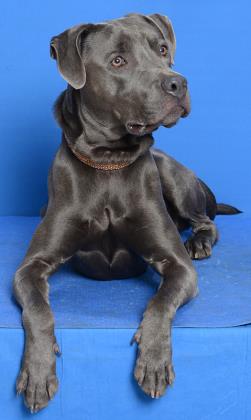 Modo weighs 63 pounds and is one year old. His adoption fee is $185, which includes the cost of vaccinations, microchip identification, spaying or neutering, a certificate for a free veterinary exam and more.
Every Tuesday, Greenhill Humane Society showcases homeless pets on KEZI 9 News Midday at 11 a.m.
If you are interested in Modo or any other animals at Greenhill Humane Society, call 541-689-1503 or click here.
To ensure a good match is made, potential adopters must go to Greenhill in person to meet with the animal and kennel staff. All family members should be present to ensure the dog is compatible with everyone in the household.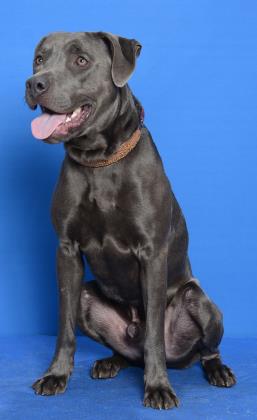 Greenhill Humane Society is located at 88530 Green Hill Road. The phone number is (541) 689-1503. Greenhill hours are Friday through Tuesday from 11 a.m. to 6 p.m. It is closed Wednesday and Thursday.
First Avenue Shelter is located at 3970 W. First Avenue in Eugene. The phone number is (541) 844-1777. Its hours are Tuesday through Friday from 10 a.m. to 6 p.m., Saturday from 10 a.m. to 5:30 p.m. It is closed Sunday and Monday.