EUGENE, Ore. – Occupy Medical, a free clinic that serves more than a hundred people every week, is temporarily closing its doors. The organization said it won't be open on Sunday because the building it uses is for sale.
Occupy Medical has operated at 509 E. 13th Avenue in Eugene for the past year. Now, the building, which belongs to White Bird Clinic, is up for sale.
A spokesperson for the organization said they help more than a hundred people every Sunday, providing anyone in need with food and medical care. Most of the patients are homeless and come Sunday Occupy Medical knows the people they serve will wonder where they are.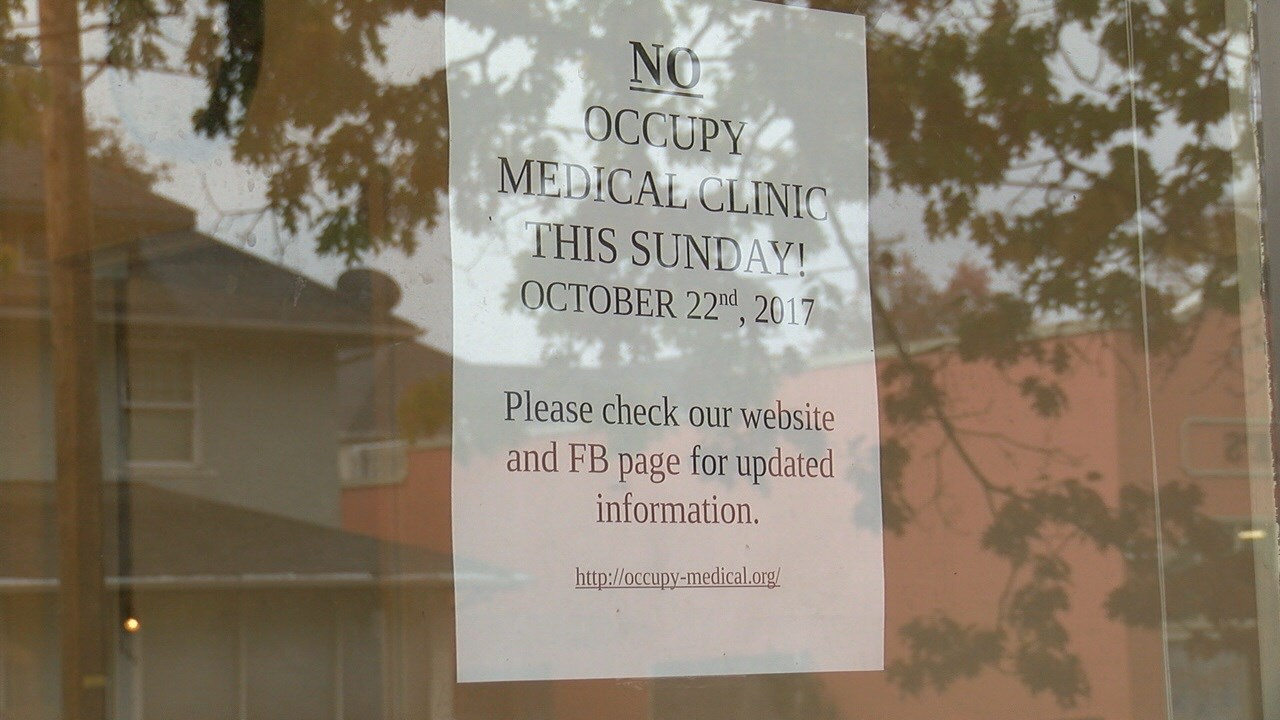 "They've gotten used to coming here so they're going to come here, so they're going to come here and go 'oh no clinic, I guess I can't get my anti-depressant refilled that I'm running out of' and somebody might need a band aid for a wound they have on their leg that's slowly healing and they won't be able to get those this week," said Medical Director Dr. William Foster with Occupy Medical.

Dr. Foster said the backup plan is to work out of their bus, but it's currently in the repair shop. It could take them several weeks to fully reopen. Volunteers are now in the process of finding a new building. Regardless, they hope to be open next Sunday even if they have to operate out of their bus.