EUGENE, Ore.-- A local artist is being featured around town for his pumpkin portrait carvings.
Joey Edwards found his love for Halloween as a child and has been carving pumpkins ever since. He said it's the perfect combination of his two favorites: Halloween and art.
After years of carving the real thing, Edwards turned to fake pumpkins about three years ago.
He said with real pumpkins, hours of hard work would go to waste when they rotted only days after Halloween. His designs are reusable and will stand the test of time.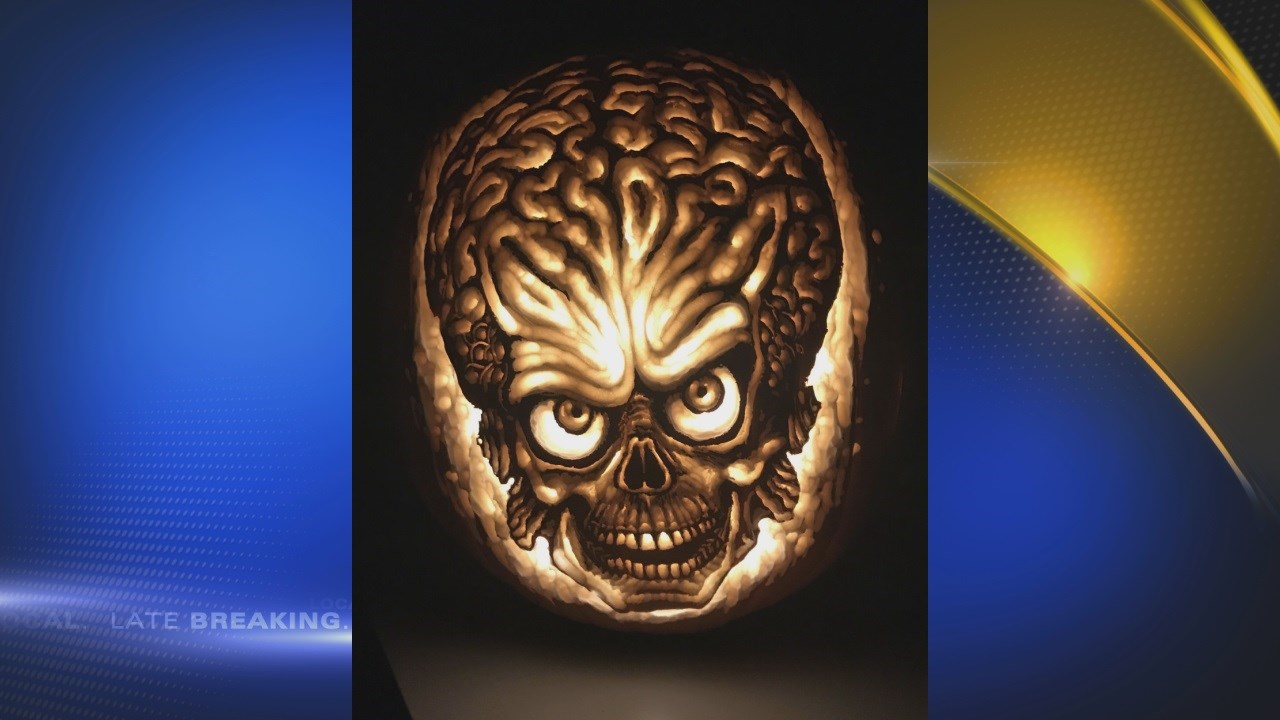 "A lot of times when you carve pumpkins they rot right away. You put all of these hours and hours of work into intricate pumpkins and they just fall apart…they don't really hold up too well" Edwards said.
The reusable pumpkins are made of a low-density polyurethane and can be found at stores like Michael's and Hobby Lobby. Edwards uses an X-Acto knife or Dremel to create his designs.
Edwards carves the faces of many well-known horror characters like Frankenstein, the Bride of Frankenstein, IT, The Martian, and Hannibal Lecter. He also carves the faces of actors, musical icons, and others.
Edwards' designs are featured in three galleries in downtown Eugene; The Horsehead, Jameson's, and the Starlight Lounge. He also has artwork at the Cowfish. To see more, visit his website at www.edwardsartanddesign.com or on Instagram @jo3y3dwards.