EUGENE, Ore. -- Some residents in north Eugene said an RV squatter went too far Sunday night when the person broke a lock and drove their vehicle into a gated area on private property.
The area in question is Green Lane and Elementary Lane in Eugene, which over the past two years has become a site of drugs and illegal activity. Residents Donielle Cline's and Laine Radcliffe's housing unit is located near Elementary Lane, where most of the squatters congregate.
"I'm always afraid that we might piss the wrong person off by telling them to leave and they might come back and do something like shoot up my house," Cline said. "I don't know because I don't know these people."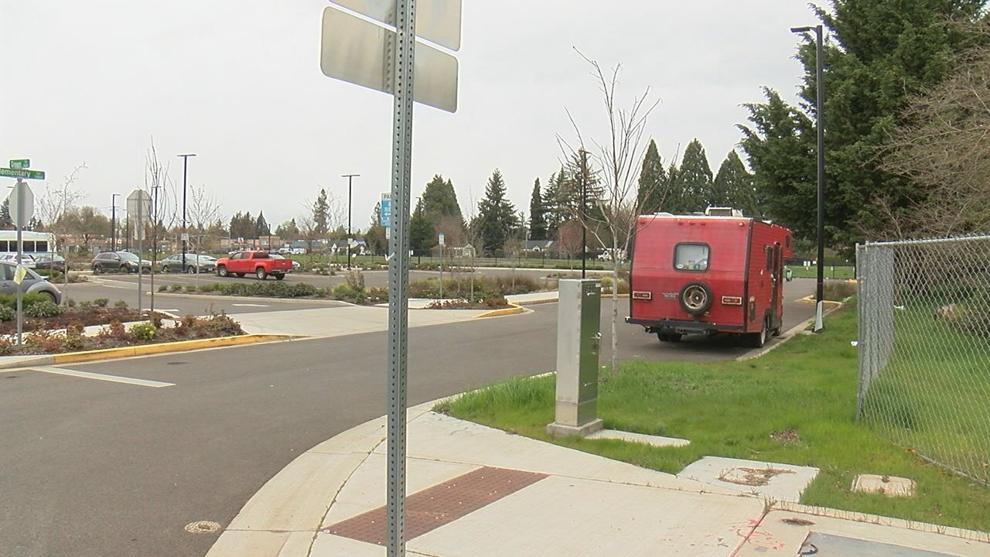 The LTD completed a bus stop at Elementary Lane back in 2020 and years later, the effects on the residents seem to continue without an end in sight. Radcliffe said a main reason for the problem is the large parking spaces that aren't being used properly.
"The problem is right here where we are standing and the city put double length RV length parking spots a few feet from our front door," Radcliffe said. "It would be great if these two RV length parking spots were just removed, because I really don't see the point in it. They're camping spots, put right up against our fence."
Radcliffe says that since the road's opening, they have witnessed everything from syringes near the backyard to people doing sexual acts within earshot of Cline's children's rooms to finding people on his property.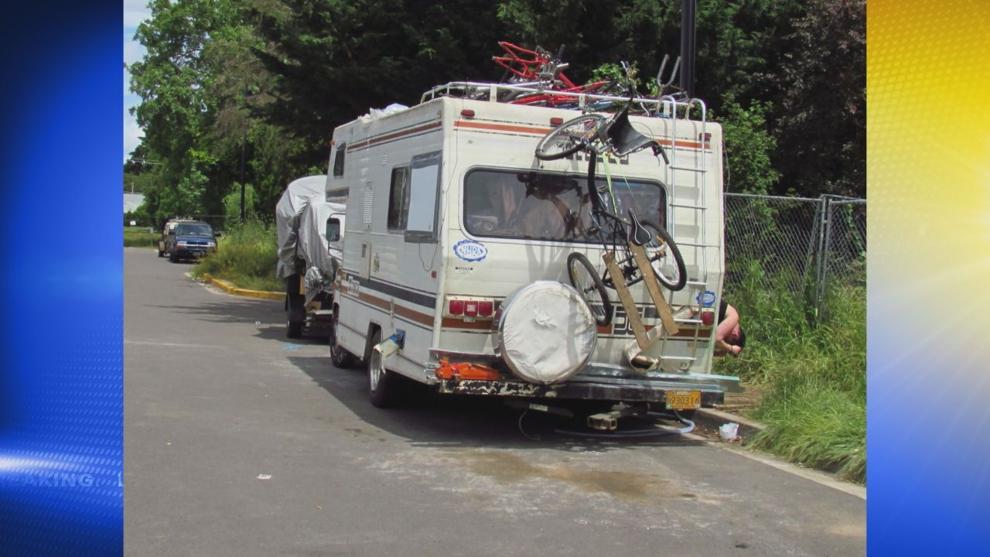 "One time someone was doing that, they were just sitting on our fence, and I said, "dude you need to get off and leave, this is private property," and he began swinging a metal baseball bat at me and proceeded to spit blood on me," Radcliffe said. "No one is legally supposed to be camping here, no one is supposed to be giving fellatio in the corner, no one's supposed to be shooting up heroin in plain sight, no one's supposed to be trespassing on our property."
Cline said they have reached out multiple times to their city councilor but have seen no changes.