EUGENE, Ore.-- As the fentanyl crisis continues to send shockwaves through the community, health officials are urging the public to stay aware and get educated about the threat.
This comes as officials with the Eugene police department responded to six overdoses within 26 hours on July 22 and 23.
Alexander LaVake, the overdose prevention coordinator with Lane County Public Health, said fentanyl and its existence with other drugs in the community is their top priority right now. To say it's a huge concern is an understatement.
"It's prevalent, it's out there, and folks are at risk," LaVake said.
LaVake said right now, they're seeing fentanyl largely contaminating cheap counterfeit pills.
"Pretty common pills that young people and other folks would otherwise deem fairly safe to consume," LaVake said.
He said they're also finding it laced through cocaine, ecstasy, and meth.
"We would really like to encourage folks to know that if you're buying substances illicitly, whether it's on the street or from friends, on the internet -- the potential for fentanyl being in that substance is highly possible," LaVake said.
As for where this deadly drug is coming from, LaVake said there's no straightforward answer. But with Eugene being along the Interstate 5 corridor, access to the drug is relativey easy. There's also a high demand for opioids within the community.
"Because we have a high demand for opioids, It really does incentivize drug traffickers and drug manufacturers to continue pushing fentanyl into our community because it is easily sold and consumed," LaVake said.
As LaVake said, the fentanyl crisis continues to worsen. Officials are aggressively trying to end it with the help of Eugene police.
"If we think about addressing the demand, that looks like addressing both awareness and education," LaVake said.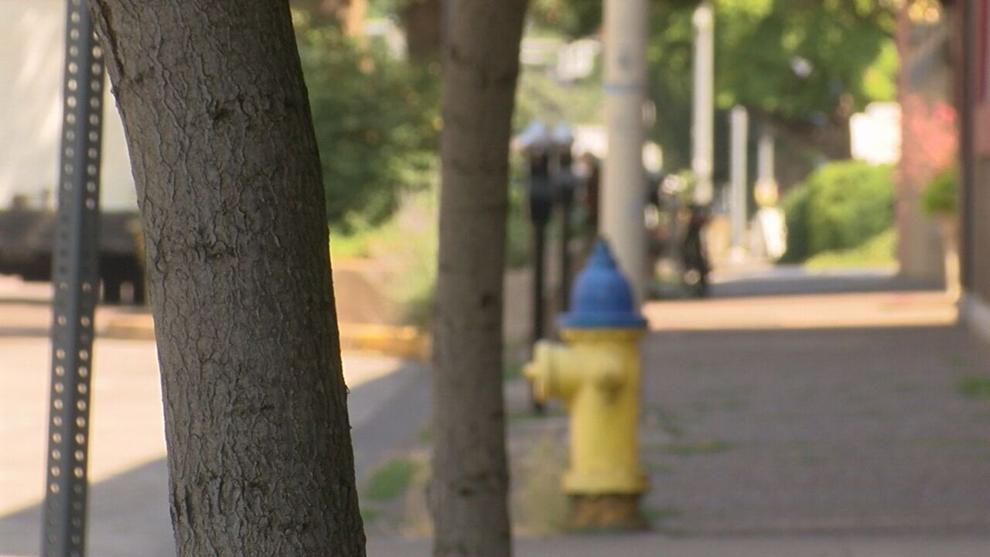 This is exactly what Eugene resident Chance Simonson hopes to do after his brother died five years ago from a fentanyl overdose.
"It's more addicting than anything that's been out there," Simonson said.
He said he's watched his friends get hooked on the deadly drug over and over again.
"Before they knew it, they were already hooked on it, and they die and get revived, and they choose to do it again," Simonson said. "It's always been bad, but never like this."
Simonson is fighting for a change, hoping to bring awareness so fewer people fall into this deadly trap.
"Parents need to open their eyes and make sure their kids don't get into it and start doing it," Simonson said. "It's close to impossible for them to come back from."
Glenn Kreiss has lived in Eugene for over 35 years and said the fentanyl crisis is just sad and hopes things will turn around. He also hopes to bring more awareness to the issue.
"There's just too much of it happening," Kreiss said. "I think if people write about it and talk about it, it might hit the right person to create the right small snowball, which gets bigger, and something may happen."
Brooks Mclain, the development director at HIV Alliance in Eugene, said that within the last year, they've helped reverse over 1,000 overdoses.
"It's definitely something that we've seen skyrocketing around the state with the pandemic and with the explosion of fentanyl in the drug supply," Mclain said.
He's hoping to bring awareness to Narcan, a small but mighty tool. With just one or two puffs, it can help save someone's life who's overdosing on fentanyl.
"It stops the reaction from happening in the brain and stops the overdose from proceeding to death," Mclain said.
Mclain said most of their clients are incredibly grateful that they can easily get their hands on Narcan. He also encourages everyone to have it handy in case of an emergency.
"You can go to any pharmacy and get Narcan. Most insurance companies provide it," Mclain said. "They can't refuse you Narcan. Carry it around with you. If you see something, say something. If you see someone overdosing, have it on you so you can help. That few minutes it takes to get the paramedics there could save someone's life."
There are also many resources within the community and beyond which provide further education and drug testing strips: coreeugene.org and dancesafe.org.