EUGENE, Ore. -- In a little under 24 hours, a new discovery out of Oregon State has gained a lot of attention.
Researchers there found that hemp compounds could be a way to fight COVID-19. Years of research, hundreds of tests and long hours in the lab are paying off for Richard van Breeman.
"A reporter in Amsterdam asked me if I spoke Dutch. I think they wanted me to speak Dutch for their audience, but unfortunately, I don't know how to do that," Breeman said.
Now local shops like TJ's Provisions in Eugene are preparing for the possibility of more sales. Employee Travis Faville expects gummies and oils to go fast.
"Generally, our clientele is definitely looking for pain relief with that CBD, and the fact that the studies are happening and that it's actually beneficial to help fight COVID is super awesome," Faville said.
Faville said when he stumbled upon the research this morning, he was surprised but excited because he said their clientele is always coming in looking for natural recourses to stay healthy or fight off sickness.
"We are going to have an order probably this week coming in with more of our tincture," Faville said.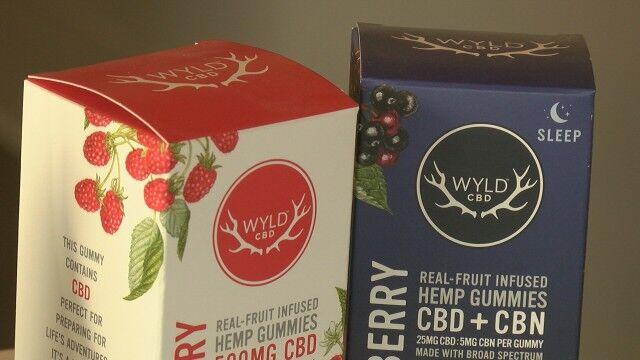 Like Eugene resident Derrell Orme, many locals said they are excited about this new discovery and have already tried some products.
"My buddy has a lotion that I use, and it's incredible," said Orme.
Others like Luis Fayad said they are not quite ready to get on board.
"I think it's really important actually to read this kind of stuff; I mean, it hasn't been peer-reviewed or anything, so I know it's exciting, especially because anything at this point to kind of get COVID, the pandemic, over with is exciting. But I think it's also important for people not to get too excited," Fayad said.
No matter if you're on board or not, van Breeman told KEZI they are encouraged to keep up their research and work towards more discoveries.