EUGENE, Ore. -- With the recent omicron surge well established here in western Oregon, it's affecting business as usual.
In downtown Eugene, manager Shaun Pruitt at Bill & Tim's Barbecue said he's just rolling with the punches and taking it day by day. He said many of his employees have called out sick within the last two weeks, forcing him to make quick adjustments.
"Most of them are U of O students; that's kind of the biggest surge I'm seeing," Pruitt said.
Pruitt said he's been the manager for years, and this is nothing he can't handle, but every day seems to bring in a new challenge, forcing them to think quickly and adjust accordingly, especially with fewer staff members.
"The new world is a lot of people are staying at home and eating, they are getting delivery, and we are just going to have to deal with that, that's just kind of a new way in the restaurant industry. I am hoping that, if, when this settles all down that people will come back out and come and visit us because that's where we make our money, off of those people coming to see us and tips," Pruitt said.
He said they are just trying to stay positive and get through this surge. However one thing is clear: he said they do not plan on closing their doors.
Alexys Pattison, the head cook at Off the Waffle in downtown Eugene, said they are washing their hands more often and wiping down things a little extra than before.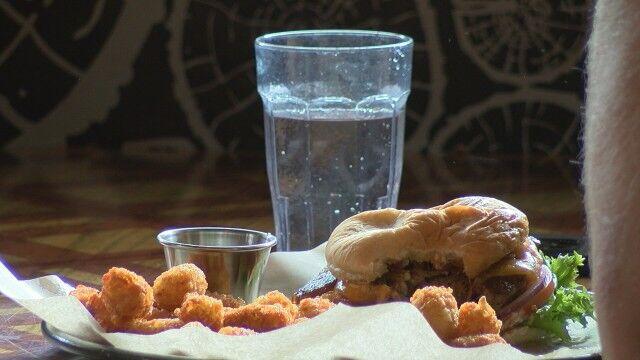 With this surge, she's encouraging people to use delivery services instead of coming in.
"We still have a lot of surges, and if you can avoid going out and shopping in person, I would definitely recommend it," Pattison said.
But Pattison said it's encouraging to see how many of their employees are stepping in to take extra shifts.
"It's great to see throughout this crisis that a lot of people have been coming together to get through it," Pattison said.