IDLEYLD PARK, Ore. – A small fire was put out by rural firefighting crews in Douglas County Wednesday afternoon, the Douglas Forest Protective Association said.
According to the DFPA, at about 3:45 p.m. on August 3, crews from the DFPA and Glide Rural Protection District arrived at a fire in a logging operation on Rock Creek Road near Idleyld Park. When they arrived, they found a quarter-acre fire burning felled timber and nearby trees. Officials say crews attacked the fire with help from a helicopter and had it contained by just before 5:30 p.m.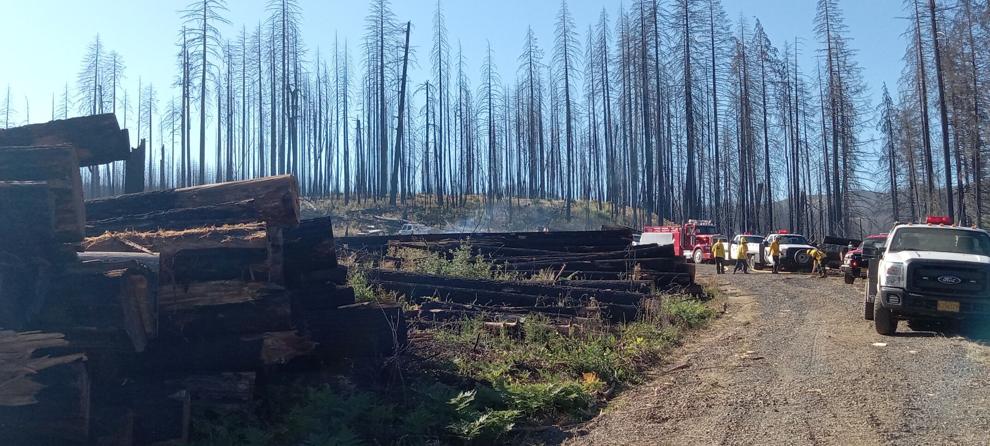 Officials say that a logging crew helped crews clean up, and the fire was 40% mopped up by 6:40 p.m. Wednesday. Officials say crews will remain on the scene through night and day until the fire is completely cleared.