DOUGLAS COUNTY, Ore. -- On Wednesday morning Sept. 7, the Douglas Forest Protective Association (DFPA) confirmed six fires that were caused by lightning across the southeastern part of the district.
The DFPA said they dispatched overnight crews including 10 engines, one timber-feller, two bulldozers, four helicopters, and a fixed wing aircraft.
Officials say additional resources have been ordered with a confirmed 8-person crew responding from Coos Forest Protective Association. The largest of the six fires is estimated to be one acre in size with the other fires being estimated to be less than half an acre each.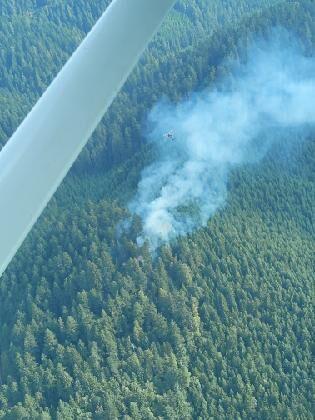 Three fires are near Deadman Creek in the Tiller area while the other three are near Coffee Creek Drainage in the area of Milo. Currently, the DFPA says there are no threats to homes or structures at this time.