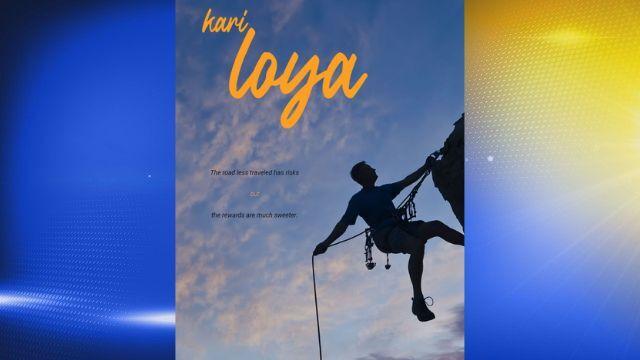 EUGENE, Ore.-- Eugene native Kari Loya is coming out with a new book this month titled, "Conversations Across America: A Father and Son, Alzheimer's and 300 Conversations along the TransAmerica Bike Trail that Capture the Soul of America." 
The travel memoir walks through Loya's 73-day bike trip from 2015 where he and his dad traveled between Yorktown, VA and Astoria, OR.
This time spent during the trip would become cherished memories of laughter and joy during his father's final years.
"There's really two stories. The first story is this epic bike adventure. The father and son had dreamed about for decades and never happened. But finally we had this window of opportunity to seize the day now," said Loya. "At the same time, my father was having symptoms of early stage Alzheimer's. So this was going to give me a chance to see how he was doing with that because we would end up spending 73 days together. The second part is really a collection of all of the conversations we had with people who came up to us."
Loya said he's done a number of bike trips and he was always fascinated by people walking up to him.
"When you're on a bike, you're really approachable," said Loya. 
Loya transcribed conversations during his trip and asked each person if he could take their picture, eventually making a collection of stories.
"When you're going 12 miles an hour across the country, you can kind of collect things," said Loya. "Some people will collect photos of signs or stadiums, but I knew I wanted to collect stories."
Loya said the message he has for others reading the book is to seize the day.
"Find someone you love and do something that matters," said Loya. "Tomorrow is not guaranteed for any of us."