EUGENE, Ore. -- After receiving several reports of razor blades hidden in Halloween candy, Eugene Police Department is advising caution while they investigate.
EPD said they received a report of a small razor blade hidden in Halloween candy from a person on Friendly Street who had checked their kid's candy before letting the child have it. EPD also said they received more reports, all in the area between west 24th Street to west 27th Street and between Tyler Street to Friendly Street. Eugene police said the razor appears to be a blade from a pencil sharpener.
EPD said they are conducting investigations into all of these reports. Eugene police recommend that parents always check their children's trick-or-treat candy before letting the kids have them.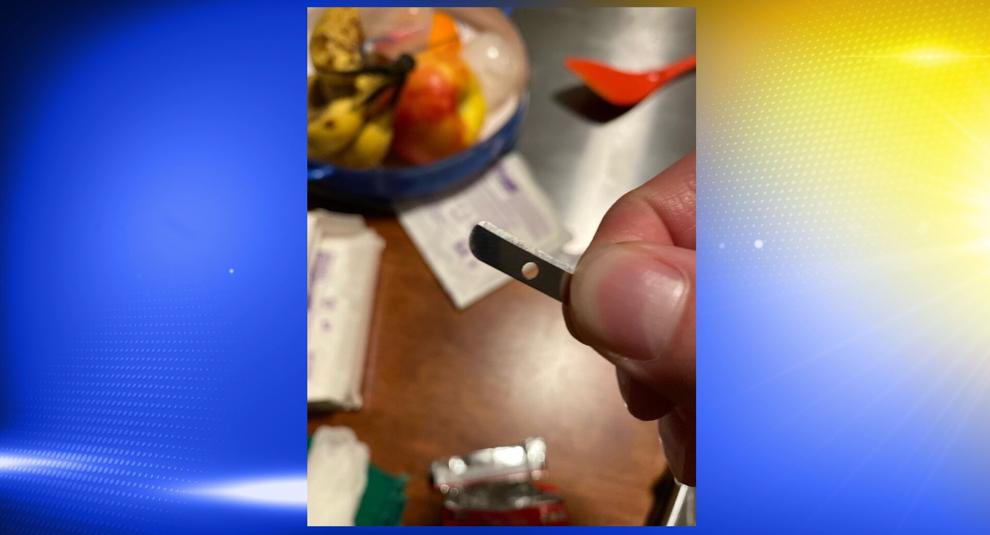 Disgust, fear and complete shock are what many residents told KEZI they felt after hearing about the blades.
Resident David Lord said his kids were among the hundreds of trick-or-treaters who took to the Friendly Street neighborhood this Halloween. 
"I feel disturbed. I wish we were in a different place," Lord said. 
He said they aren't taking any chances when it comes to potentially finding something in their kids candy. 
"We are going to buy back their candy and have them go spend it on something else," Lord said. 
Resident Issac Johnson said he was blown away by all the trick-or-treaters. 
"Halloween goes hard, our neighbors were warning us. We bought 800 pieces of candy and people gave us more and we ran out," Johnson said. 
Resident Debra May said at first, she didn't expect a lot of trick-or-treaters because of the rainy forecast.
"It was sprinkling a little bit at first, then it started being quite the rain, but kids kept coming on and on and on in waves of kids," May said. 
So, when May heard about the blades, she couldn't help but think about all those kids in their costumes, out in the rain.
"That's really twisted. That's a person who should be put in restraints. If there is someone out there who is watching this, who is guilty of this, I have one thing to say to them -- you just might burn in hell," May said. 
EPD requests anyone with tips on the matter call them at 541-682-5111.