EUGENE, Ore. -- As spectators watch the action unfold on the track during Oregon22, health officials have their eyes focused on what's beneath them.
The Oregon Health Authority is teaming up with Oregon State University, the University of Oregon, and Lane County Public Health to conduct wastewater testing in Eugene throughout the World Athletics Championships.
"It's going to look a lot like just any kind of sewage work or wastewater work," said Lane County Public Health spokesperson Jason Davis.
They're testing multiple locations in Eugene throughout the event to figure out what diseases could be spreading in the community.
"COVID certainly, I think, shined a light on the fact that wastewater testing can be an effective surveillance tool as a preventative measure," Davis said.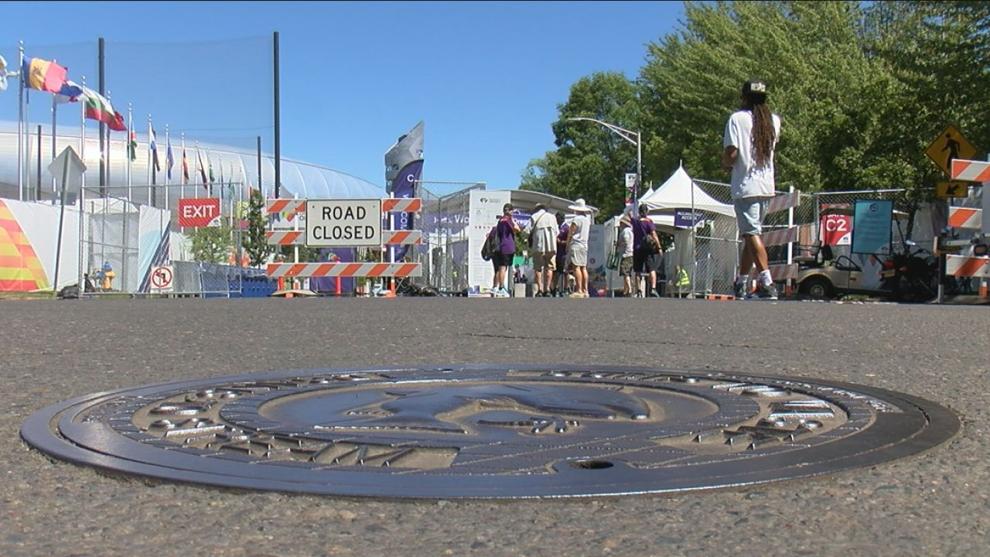 He said they're not just focused on detecting COVID-19.
"Specifically, polio and measles have been popping up worldwide more and more, and some of those countries will be represented at the World Athletics Championships," Davis said.
Davis says the testing identifies both virus particles and live viruses, so if a virus is detected that doesn't necessarily mean it's actively spreading in the community.
"It doesn't necessarily give us enough to come out to the community and say, 'measles is here, everyone stay indoors,' it more lets us know, 'hey, we have seen evidence of measles virus particles," Davis said.
The testing results will be uploaded to the Oregon Health Authority's website throughout the championships, according to health officials.