SWEET HOME, Ore. -- Parents of a Black Lebanon High School junior claim their son was racially discriminated against after a wrestling meet in Sweet Home. 
On Friday, Jan. 7, Darius Freeman and his parents went to Sweet Home High School for a wrestling tournament with area schools. After the tournament ended, awards were given out to the wrestlers. 
In a Facebook video taken by Darius' father, Travis Freeman, you can see there are several wrestlers who are wearing hats, whether it be a baseball cap or a cowboy hat. Aside from one student who appears to take off his hat, it looks as though students keep their hats on. 
When Darius walks up to get his award, a man he doesn't know appears to take his hat off his head. He said the man told him he was being disrespectful.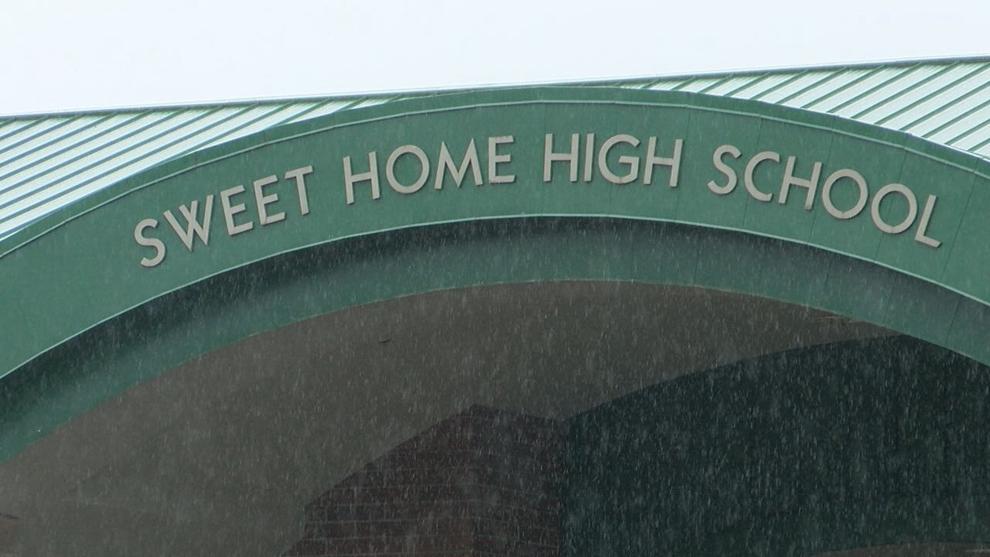 "I went up there, I went up with my hat, thinking it would be okay. I'll just get a picture with my cowboy hat and somebody comes up to me and says, 'I'm going to return this to the rightful owner,' and he takes off my hat," Darius said. "I just feel out of place, embarrassed, and like I just didn't want to be up there. Because everybody was right there behind the camera, just looking and it made me feel awkward."
Travis said he's had enough and is taking action. He said he has filed a report with the Sweet Home Police Department. They said they are investigating the matter. The report has been assigned to the school resource officer at Sweet Home High School, who is collecting interviews. 
Despite this, Travis said he is confused and frustrated with what happened. 
"It just didn't make sense to me, it didn't make sense to my family, or everybody else that'd seen the video," he said. "Never in my life have I heard of there being a problem, even in the sports that I've competed in wearing a ball cap, a beanie, you know just a plain hat, nothing disrespectful to anybody, no political statements, no nothing outside of just wearing a hat."
Officials with Sweet Home High School said they don't have a comment on the matter. But the principal at Lebanon High School, Craig Swanson, said they are continuing to work together to resolve the issue. 
"One of our values at Lebanon High School is to have all of our students be treated fairly, and with respect. Additionally we expect our students of color to feel welcome everywhere, whether that be on our campus or on another campus for competition," Swanson said. "We have met with the student and his family to listen and offer our support and we've also reached out to the administration at Sweet Home High School and are confident that they are working through the facts, and we're going to continue our communication with them after they come to their findings."
Travis said he is doing some work on his own to seek justice for his son.
"We're willing to pursue it and that's what I'm going to do because there's no place for this in this country anymore and if someone doesn't stand up for it, it's just going to continue. And it just so happened to happen to my kid and I'm not going to stand up for it," he said. 
For Darius, he is putting his foot down and asking for change. 
"I just want to see justice, I don't really know what but justice in the system. I don't think it should be happening anymore," he said.