SPRINGFIELD, Ore. -- The Eugene Rocketry club descended on a large field at Springfield's Bob Artz Park to send model rockets into the sky on the morning of March 18. It was the first large gathering of the group since before the pandemic.
Eugene Rocketry is a local chapter of the National Association of Rocketry – an organization dedicated to model rocket flying, whether it be done as a hobby or in competition.
"It's just a fun, enjoyable family activity--a lot of social interaction between the other flyers," said John Lyngdal, president of Eugene Rocketry. "It's a great tool for S.T.E.M. (science, technology, engineering and math) education, which is a mission that we actually support quite heavily in the group."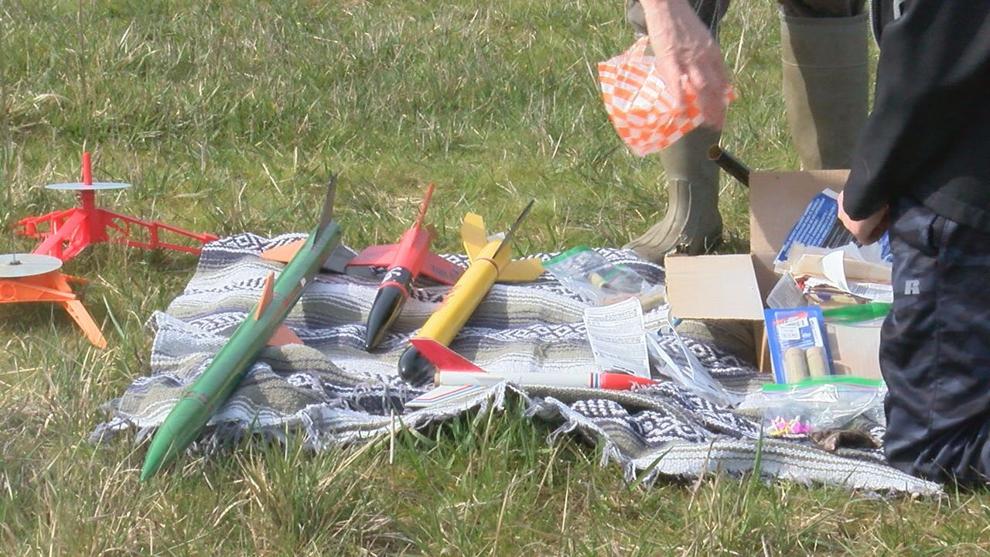 Ariel Van Cleave came out to the launch with her Dad. She said she had been involved in rocketing with him in the past, but had not been out to a launch in a while. A sophomore at Lane Community College, she said while she is not a S.T.E.M. student, she finds rocketry a rewarding opportunity.
"It's been really fun to just come back here and build them with him and like see how they launch," Van Cleave said. "It's like really fun."
Lyngdal said the launches Eugene Rocketry puts together is just part of a spectrum of rocket activities. Learning to fly can lead to opportunities at big, complex national and international competitions, he said.
"This is a very social activity, you get to meet a lot of interesting people, a very diverse group," he said. "We're all about having fun and engaging in this educational opportunity."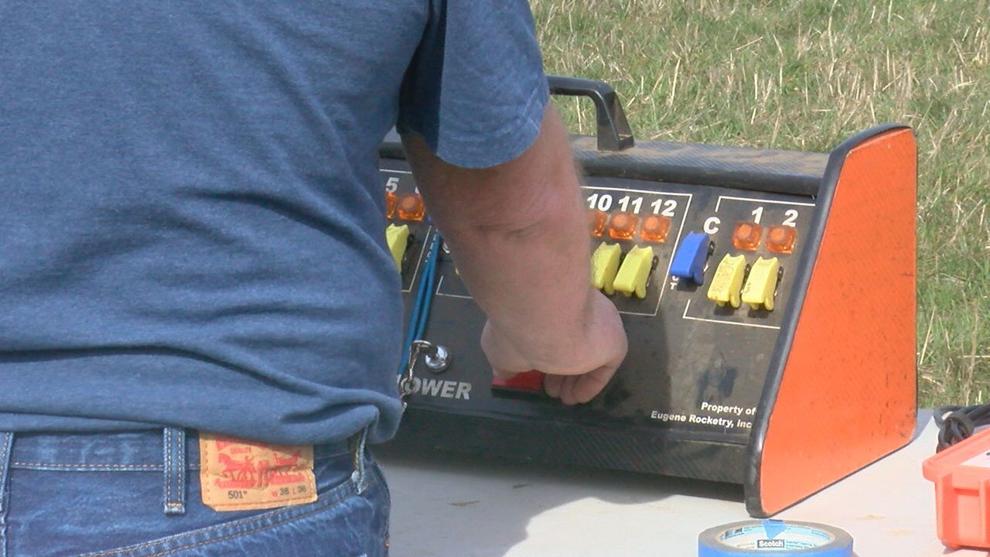 Anyone interested in learning more about rockets – whether it be individuals, or even groups of students – should reach out to the group, Lyngdal said.
"We enjoy seeing young people out here, learning what we often experienced when we were their age -- you know, child of the Apollo program, or the Mercury program--I'll date myself," Lyngdal said.