EUGENE, Ore. -- The city of Eugene is one step closer to moving forward with safety as the City Council approved five preferred alternatives to the "Moving Ahead Project."
But it still needs the approval from the project's partner, Lane Transit District.
"If LTD, if the board selects the same locally preferred alternatives, they agree that those are the correct choices for the corridors, that's were city of Eugene staff and LTD staff have to get together and talk about how we can start to fund the design refinement piece," said Andrew Martin, LTD's development planner.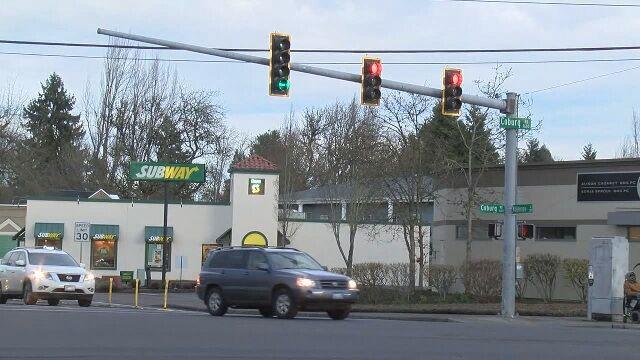 The construction project is designed to make roadways more accessible to people walking, biking or riding the bus includes five separate sections: Highway 99, River Road, Martin Luther King Jr. Boulevard, 30th Avenue near Lane Community College and Coburg Road.
At the Monday night session, The Eugene City council approved a proposal that River Road would be suitable for an EM-X extension with a dedicated bus lane.
The city said 30th Avenue does not need to be fixed. Highway 99, MLK Jr. Boulevard and Coburg Road are enhanced corridors where they could get bus stops, enhanced crossing signals and bike lanes.
Rob Inerfeld, the City of Eugene's transportation planning manager said Coburg Road is the section that needs more studies and community engagement done before finalizing it.
"The city has seen that the amount of traffic on lower Coburg Road from Oakway Road to the Ferry Street Bridge is becoming problematic; it's becoming more difficult for the city to coordinate the traffic signals in an efficient manner to keep traffic flowing for all modes including buses," Inerfeld said.
The Lane Transit District's Board of Directors meeting -- where a vote may take place -- is scheduled for Wednesday starting at 4:30 p.m.