EUGENE, Ore. --- Dozens of community members attended Lane Event's Center's Master Plan session on Thursday evening to give suggestions and recommendations about the future of the fairgrounds.
During the meeting, which lasted about an hour and a half, people were given the opportunity to speak at the microphone. The suggestions were then written down and displayed publicly for others to provide feedback.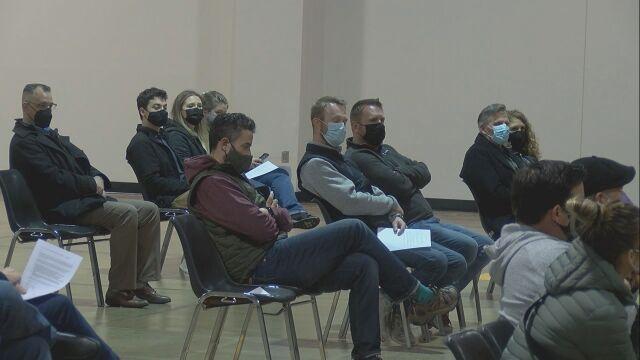 There were several different ideas about the use of the property. The one that got the most positive feedback was the prospect of the Eugene Emeralds' baseball stadium being built. In December, the Lane County Board agreed to continue those discussions.
People also recommended concerts, youth sports facilities, and housing, though the housing suggestion was not widely accepted by the people in the room.
Ted Coopman is the chair of Jefferson Westside Neighbors, the neighborhood association the fairgrounds. He said he feels confident about the decision making process thus far.
"Often, public process... is performative it's just like they go through the motions of the public process," Coopman said. "They've decided what they're going to do ahead of time, and now they're going to go ahead and do it and they can say they had public process. That hasn't been our experience working with Lane Events Center."
The Marketing Manager for LEC said this process is free-flowing, so from here, leadership among the teams involved will continue to gather data about what could be the best move. She said there is no rock solid timeline.
There were no decisions made tonight.
Stay with KEZI 9 News for the latest.