OAKRIDGE, Ore. -- The city of Oakridge has appointed a new mayor -- Christina Hollett.
The selection took effect Jan. 12. Hollett is a firefighter for Oakridge Fire and EMS and was also the former city council president.
Leading up to this new leadership, residents said their town has been in shambles with several people in the city government stepping down and disagreement over a public safety fee passed in September.
The public safety fee, proposed last April, was created to fund emergency services like police, fire and ambulances. The fee was set at $31 a month for each water meter.
"As far as my biggest issue with it, if you're a community member and you own a home, you're already being taxed for that," said Oakridge resident Kara Stanton. "So you're double-paying it and then if you have a small business, you're paying it again."
According to a budget message by city administrator Bryan Cutchen, the city was in a more than $600,000 deficit in the EMS fund and the possible solutions being presented were:
Imposing a three-year public safety fee to be included in the utility billing
Reductions in personnel and operations across public safety
Significant curtailment of EMS operations
In September, the city council passed the public safety fee for $22 a month in a 4-2 vote. Mayor Kathy Holston had pushed strongly for the fee while several council members had opposed it.
But the disagreements over the months may have been too much, with Cutchen announcing his resignation in October effective February, finance director Eric Kytola announcing his resignation in December effective February and Holston announcing her departure via a city council meeting last Thursday, which was effective immediately.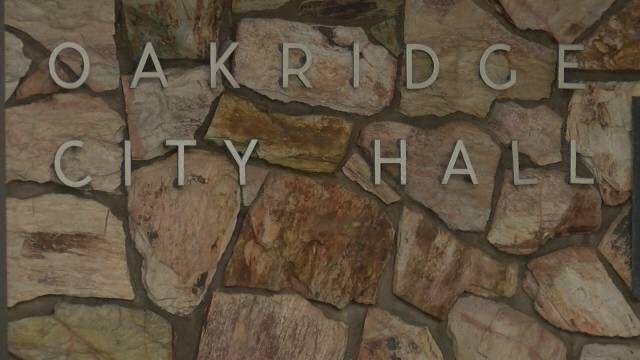 In his resignation letter, Cutchen stated: "The current city council majority and I have diverging views on the current condition and future of Oakridge."
When Holston resigned, she criticized the city council for their lack of preparation and poor performance.
"It's a mess. It's an absolute mess," said Oakridge resident Annie Schroeder, who's lived in the town since 1968. "Something has to change. We can't have people on the city council and in the city government at each other's throats.
But it's not just this public safety fee that has the community divided; residents said Oakridge has a history of budget problems.
"I think it's a misappropriation of funds. This happens all the time. It's continually happened," said Stanton. "No matter who seems to be in the city, it seems to be the same problem over and over again."
Residents said the main problem is a lack of clarity.
"I just feel like there's not a lot of transparency in our town at all," said resident Lucy Rosenberg. "It's such a small community. But there's not a lot of room for personal and individual input."
Some believe the answer is an outside party stepping in.
"I would like to see a continual outside entity looking over the city because it seems like the city has a really hard time keeping things financially the way it's supposed to be," said Stanton.
Hollett released a statement with her hopes for the future of Oakridge saying: "Oakridge has been through a lot in the last few years, and there's a lot more ground to cover. As the new mayor, I'm looking forward to working together with my fellow councilors and administration. We will continue the work of leading our city and take on these challenges."
Residents were issued the new bill beginning Nov. 1, 2021, along with an exemption form. Those requesting exemption must provide proof of household monthly income. To qualify, a family of four must make less than $2,967 a month.