SPRINGFIELD, Ore -- Crystal Cottle is described as a beautiful person and a grandmother who loved life, but she's been missing for weeks -- and her family and friends fear the worst.
She was in Kelso, Washington celebrating New Year's Eve with her daughter when suddenly she disappeared. She hasn't been seen since January 4, nearly seven weeks ago. Crystal Cottle is 58 years old and has blonde hair and green eyes. As far as any other noticeable features, her friends say she has a tattoo that says natural beauty.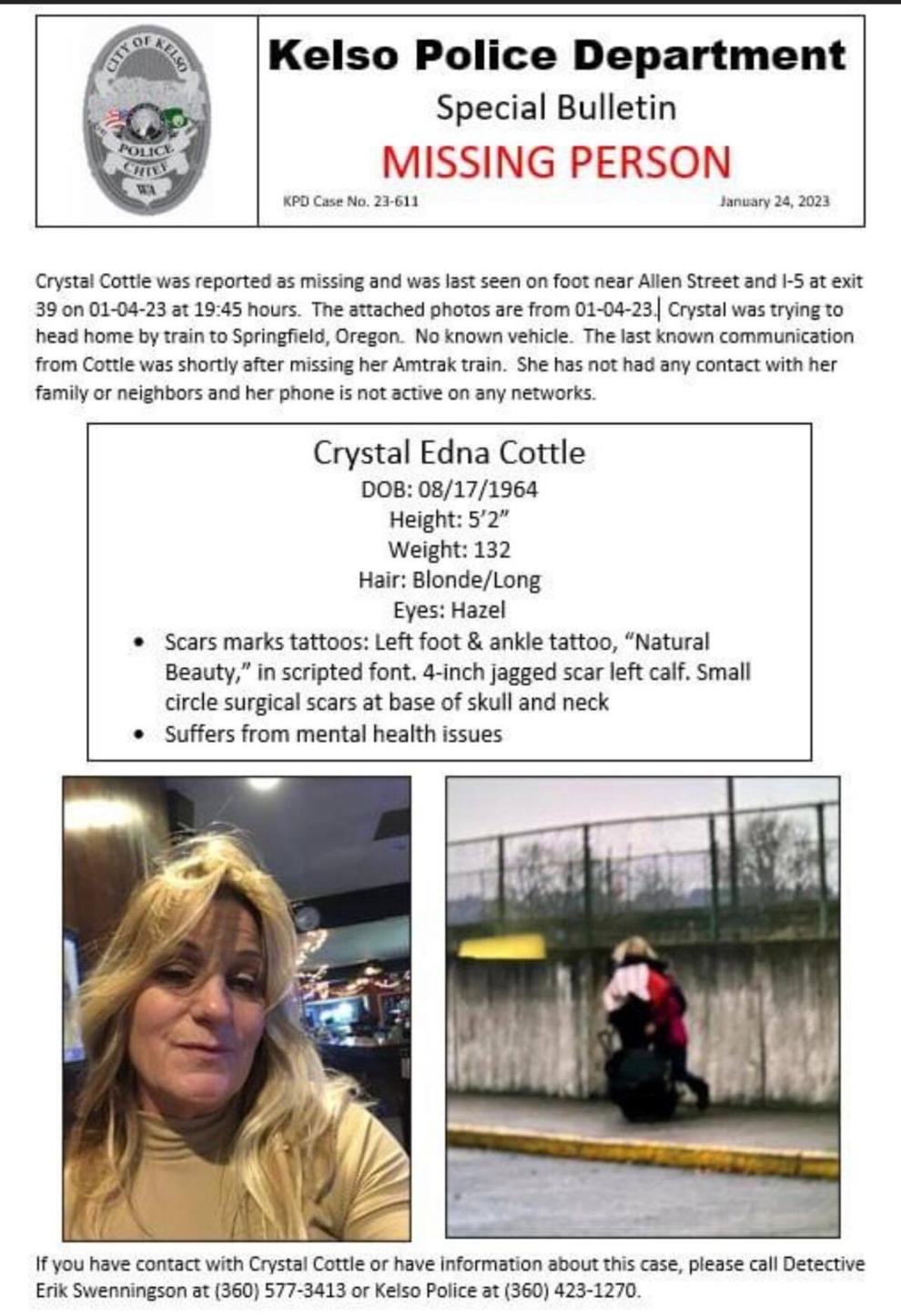 For people close to Cottle, this experience has been incredibly painful. Robin Perez-Boyce and Shannon Young are afraid for the life of their friend. They, along with Cottle's family, have been speaking with the Kelso Police Department. Her last whereabouts were at the Kelso train station, where her daughter dropped her off.
She ended up missing the train and was reportedly last seen hitchhiking southbound on Interstate 5 north of Vancouver, Washington on video provided by the police. Her friends believe somebody has Cottle. They said she was a person who loved her grandchildren very much and wouldn't have disappeared for no reason. As to why she left the station, they guess she didn't want to wait four hours for the next train.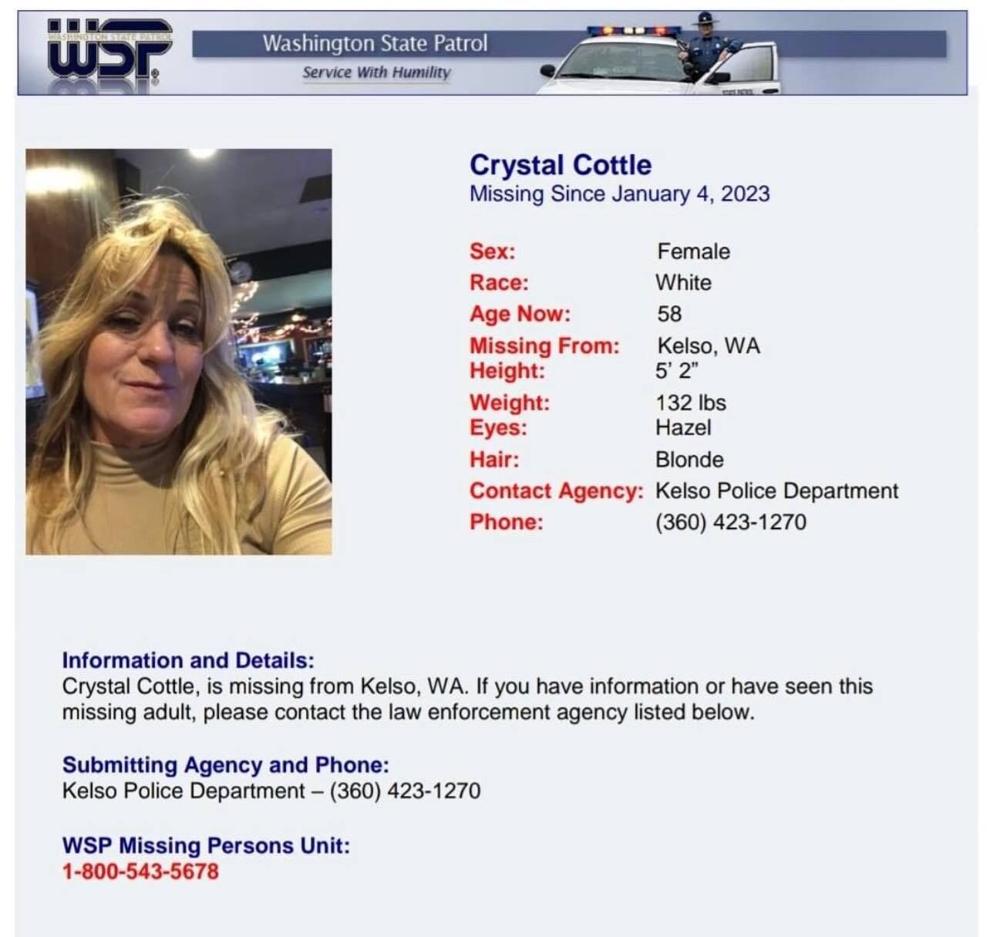 Ever since then nothing new has come up. Crystal's friends and family know her phone is off. They have put up fliers in Kelso and have tried to contact other places in the area where she might be.
Young said, "We contacted Kelso Police department"
Perez-Boyce added, "The hospitals."
Young continued, "The hospitals and I called a detective friend of mine and talked to him about it too. We called Apple and tried to get her phone back on. I don't know what else to do."
For Crystal's friends, the silence has gone on for too long. They feel they have to do more, and they are planning some time in the following weeks to go up to Kelso and look for her themselves. All they want is for her to be back safe in Springfield.
Her friends said, "Please, if anybody's got Crystal out there please just let her come home. She has babies, she has grandbabies and daughters. You need to send her home if you have her, please let her go. We love Crystal very much."
KEZI 9 News has reached out to the Kelso Police Department but, they have not responded yet.