COOS BAY, Ore. -- New details are coming to light after two officers fired their handguns, killing a murder suspect who was staying at a Coos Bay hotel Tuesday night.
According to Coos County District Attorney Paul Frasier, the murder suspect was Matthew Mikel, 37. He is believed to have shot and killed Amber Townsend, 34, with a shotgun while she was walking along Cape Arago Highway Saturday, June 10, at about 8:30 a.m.
"We do have some information that there might have been a relationship in terms of being acquainted over a year ago, but we are still looking into that," Frasier said. "I wouldn't say that they were romantically involved or anything along that line, but they were acquainted."
Frasier said investigators named Mikel a suspect in Townsend's death Tuesday afternoon. They then received information about his whereabouts, and at about 7:30 p.m. Tuesday night, six officers showed up to the Global Inn in Coos Bay to attempt to arrest him.
"They also determined that he was on felony probation for various felonies and that he had not been reporting to his probation officer as he had been directed," Frasier said.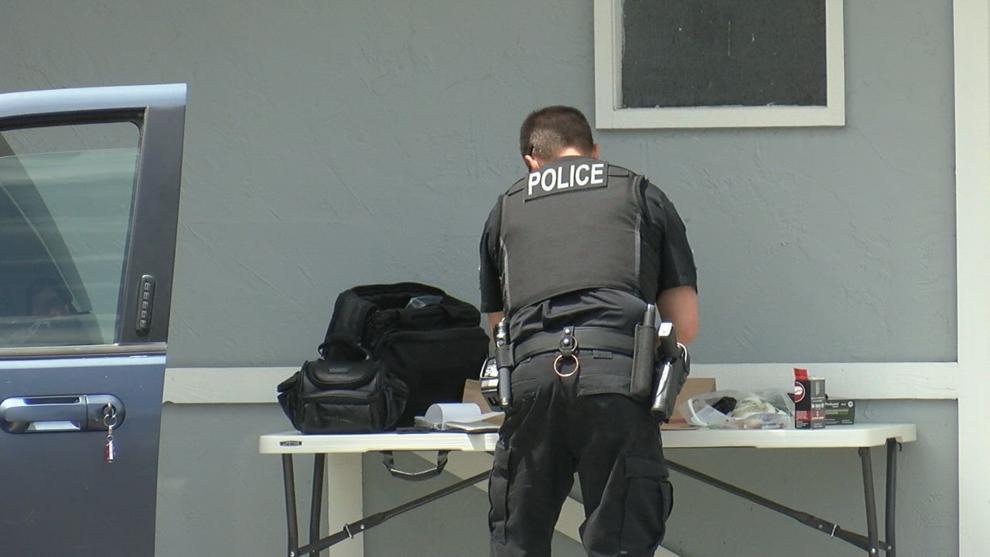 A plain-clothes officer knocked on Mikel's hotel room door, Frasier said. Mikel may have seen three other officers behind the plainclothes officer. He tried to slam the door shut, but the four officers entered the room.
"Mr. Mikel ran to a bed, grabbed what appeared to be a knife, threatened the officers with it, and two of the officers fired, resulting in Mr. Mikel's death," Frasier said.
The officers who fired their handguns were identified as Detective Aaron Whittenburg with the Coos County Sheriff's Office, the lead investigator in Amber Townsend's death who has served in law enforcement for 22 years, and Coos Bay Police Officer Dan Henthorn, who has served 16 years in law enforcement.
"Right now, we're continuing the investigation into the shooting," Frasier said. "We need to do some interviews of all of the officers who were there and that's going to take some time to do."
Oregon State Police are investigating Mikel's death.
Frasier said the investigation into Townsend's death is still ongoing. There are currently no other suspects. He declined to comment on if a shotgun was recovered from the hotel room Mikel was staying in.