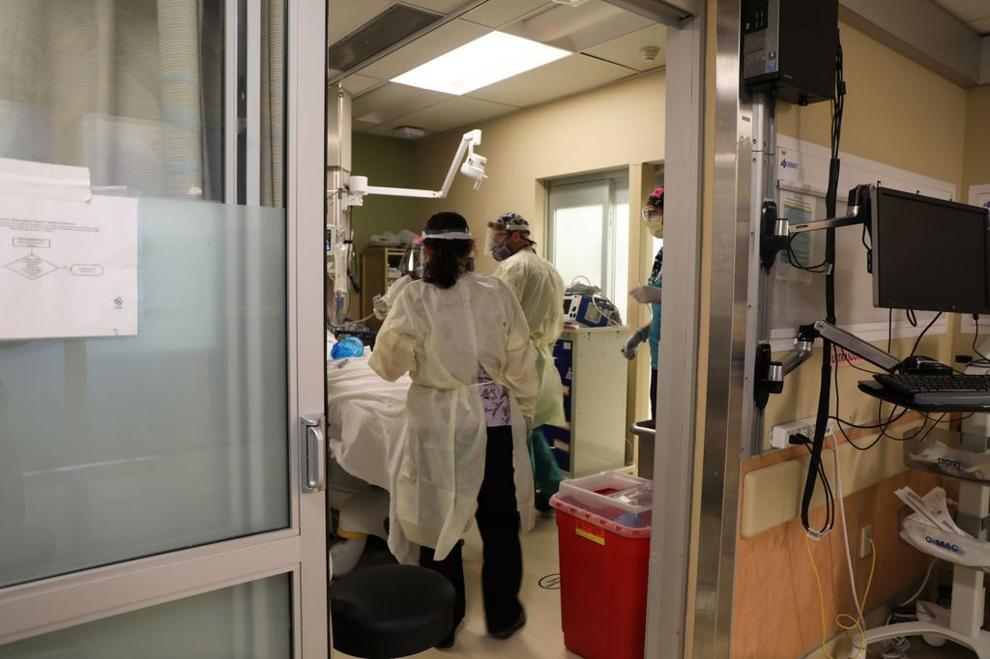 PORTLAND, Ore. — Hospitals in Oregon remain overwhelmed with a surge in different respiratory infections, according to the Oregon Health Authority — a surge that is only likely to worsen after New Year's Eve celebrations, just the latest in a series of holidays typically marked by get-togethers.
Dr. Paul Cieslak, the medical director for OHA's communicable disease division, underlined that hospitals in the area have been overwhelmed for weeks. Since Thanksgiving, there have been over 300 patients throughout Oregon in need of hospital beds who couldn't be accommodated. They had to be seen in emergency departments instead.
Cieslak said that cases of respiratory syncytial virus, or RSV,  are finally beginning to drop. But at the same time, influenza and COVID-19 cases are starting to rise. He recommends that people gathering for New Year's Eve mask up whenever possible.
"We had an increase of 100 patients who were being boarded in emergency departments after the Thanksgiving holiday because there's so little space in hospitals," Cieslak said.
The "tripledemic" of RSV, COVID-19 and the flu have shown no signs of letting up. Health officials say that all three of these airborne viruses are highly contagious among children and adults.
Cieslak is concerned that with people planning to gather for New Year's Eve while all three diseases are circulating at such high rates, hospitals will continue to be overwhelmed with cases.
"Twenty-four percent of people who are tested for flu are positive, about 8-12% of patients are testing positive for COVID ... and in the most recent week, 11% of people tested for RSV were positive," Cieslak said.
Those positivity rates might increase after New Year's celebrations, Cieslak said. And when those viruses spread freely in the community, they also hit the medical staff needed to treat patients — amounting to even greater staffing shortages in a medical system already stretched to its limits.
"The fact that all of these patients are being boarded in emergency departments attests to the fact that we are out of hospital capacity," Cieslak continued, "and if you go to an emergency department, you can expect to wait many hours unless you are critically ill."
The advice that Cieslak provided will be all-too-familiar for a population that's experienced three years of the COVID-19 pandemic.
"Avoid large gatherings, maybe you can have a quieter New Year's ... and if you're in an enclosed space with a lot of people, wear a mask," he said.
Cieslak also urged people to stay home if they are experiencing symptoms of illness, as well as getting up to date on COVID-19 and flu vaccines.