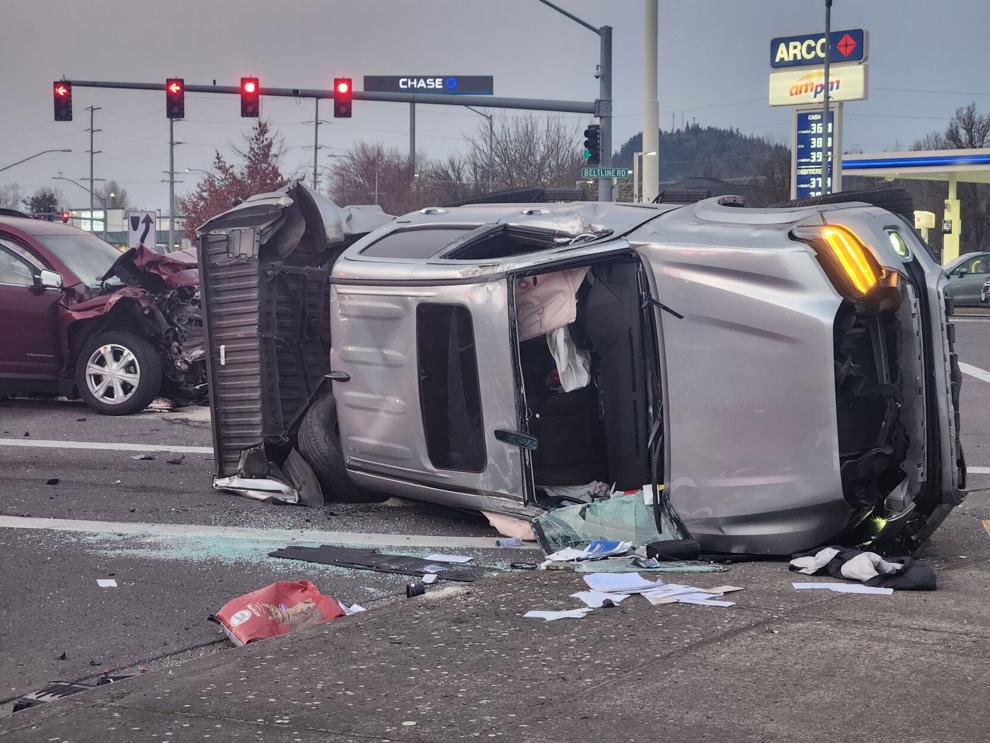 SPRINGFIELD, Ore.- A roll over crash involving four cars on Friday evening sent eight people to the hospital.
Officials with the Springfield Police Department told KEZI 9 News they first got calls of a crash along Beltline Road and Gateway Street around 6:50 p.m.
They said eight people were involved, all of whom were taken to the hospital with varying levels of non life-threatening injuries.
Officials said eastbound traffic was red lighted, when a red SUV didn't slow down for the light. That's when the red SUV rear-ended a Tacoma Truck. 
Witnesses told KEZI 9 News the truck then flipped and went airborne. 
Officials said it's unknown if charges will be filed. And the exact cause of the crash is still under investigation. 
Stay with KEZI 9 News for the latest information.