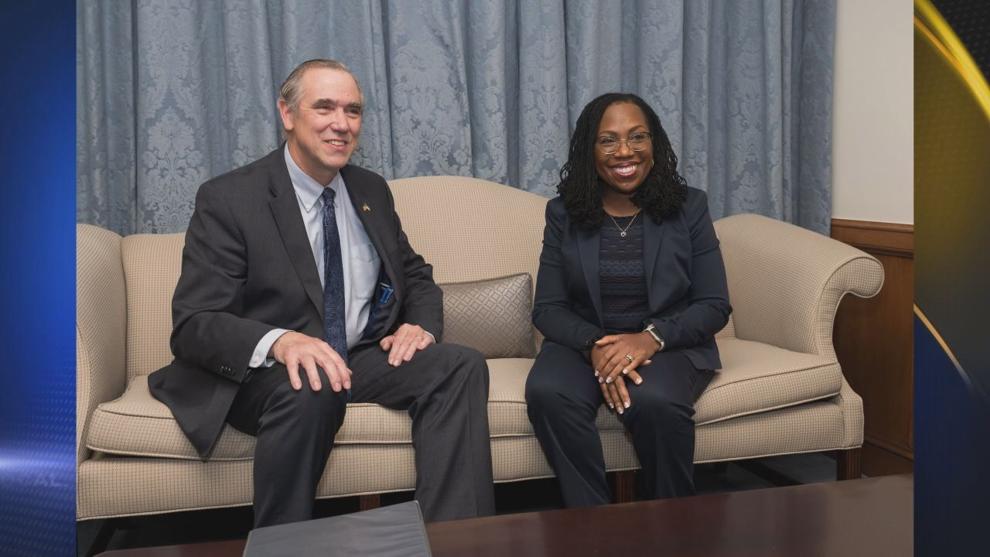 WASHINGTON D.C.- After close to 30 hours of hearings, the Senate is on track to confirm Ketanji Brown Jackson as the first Black woman on the Supreme Court. 
Senator Jeff Merkley spoke with Judge Jackson the day after the hearings wrapped up. He said he wanted to talk with her about the issues of sustaining the checks and balances in the United States constitution, and the integrity of the voting system. 
He said Judge Jackson seemed very conscious that the heart of the constitution is in the ballot box, and that checks and balances between the three branches of government are essential to maintaining our freedom. 
Senator Merkley said she performed well during the intense and exhausting hearings. 
"I did feel like she carried herself with kind of disciplined graciousness during the hearing, tried to stick to answering the questions of law and i thought she presented herself very well," Merkley said. 
The vote on whether or not to confirm Judge Jackson to the Supreme Court is expected to take place early next month.