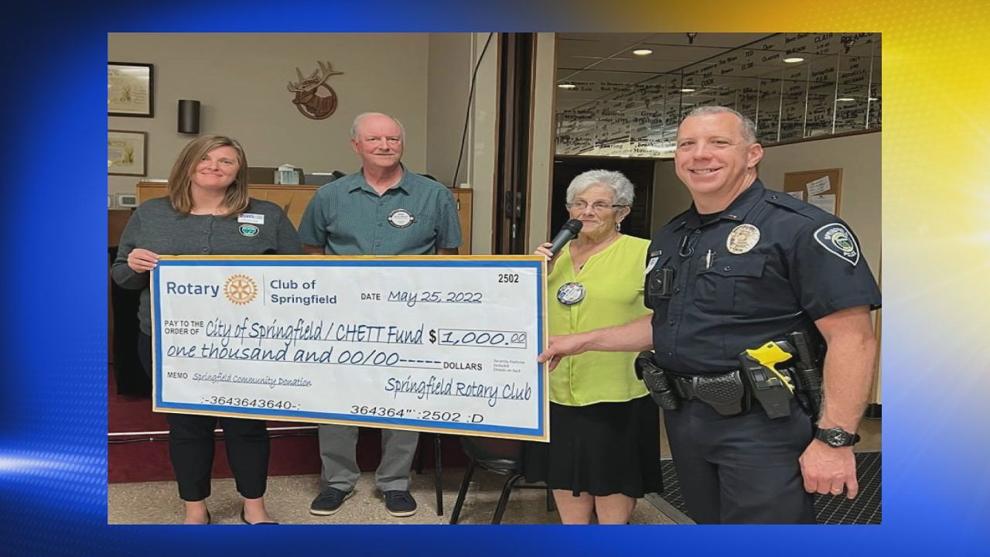 SPRINGFIELD, Ore. - Thanks to a donation from a local rotary club, the Springfield Police Department can continue to help survivors of human trafficking.
The Springfield Rotary Club 364 gave $1,000 to the CHETT Program.
This is the last dispersal of funds to Springfield Police's human trafficking survivors.
The money will be used to help survivors find housing and get other necessities.