SPRINGFIELD, Ore. -- It was a big honor for a Springfield teacher who has a unique way of making sure students are learning.
Scott Crowell won the regional Teacher of the Year award from Lane Educational School District on September 16 during a surprise ceremony at the Wildish Theater. Crowell has been teaching for more than 25 years, spending the last 14 at the Academy of Arts and Academics (A3) in downtown Springfield. The principal of A3 nominated him for the award, saying he always thinks outside the box.
During Crowell's "Voice of the Sixties" class, he had 60's era snacks and trinkets mailed to his students. For distance-learning field trips, he made a bus façade from plywood to take the students on the road. He even built a period-accurate trench in his yard to teach students about the first world war.
"I think more than for just myself, this is validation of what we're trying to do at A3," Crowell said. "When I woke up, I told my wife I was afraid the emotion was going to get to me."
His principal says Crowell eats, sleeps and dreams instruction and curriculum, and is always coming up with ways to make engaging lessons, making him very popular with students. Crowell is also reportedly an excellent mentor for new teachers, and has led several efforts to help pick up trash and clean up Springfield.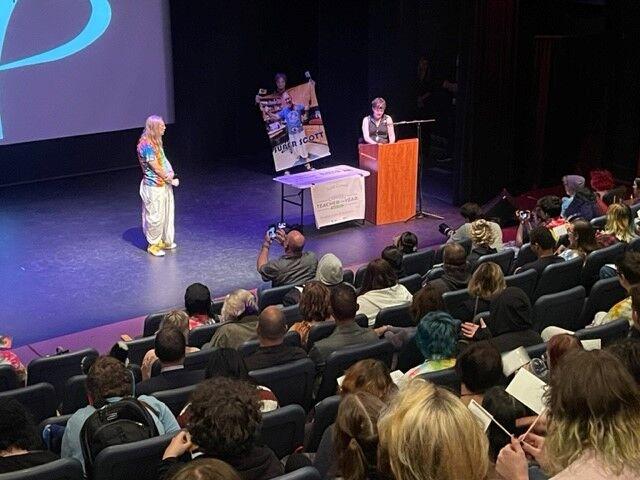 Crowell is just one of 16 regional winners in Oregon. Gwen Bartlett from Roseburg High School also won a regional award. Each winner will get a $1,000 award from the Oregon lottery, and will be considered for Oregon's Teacher of the Year, which will be announced later in the fall. The big winner will get a $10,000 prize, and $5,000 will be awarded to their school.