EUGENE, Ore. — Residents will soon vote once again on a public safety levy that has transformed the county's jail system, keeping criminals off the streets and bettering them while they're locked up.
Lane County Sheriff Cliff Harrold said no matter how long a person is in jail, it's their mission to make everyone who walks through their doors in handcuffs a better person while they're serving time by treating them specifically to their individual needs.
"A very traditional corrections approach is that if your behavior is poor, then you're locked in your cell more. What we've done is we really take a hard look at who is in our custody. We have a multidisciplinary team with a mental health specialist, medical, and then deputy sheriffs," Harrold said.
One of the resources they've recently implanted is their Wellness program, which has received national attention.
"They look specifically at the person in our custody and if they would potentially benefit by being brought out of their cell more often to participate in group therapy, along with the mental health specialist," Harrold said.
Captain Clint Riley is one of the people in charge, and he walked KEZI through the jail, explaining each step of the process.
"We search them again once they come in, and we ask them a bunch of questions, medical-wise, and make sure they're not suicidal. We have a nurse that works here 24/7. We want to make sure that we don't miss anything during the intake process," Riley said.
Riley said then they look at where that person would benefit best and what kind of therapy or social interaction they need.
"Our programs are all geared for you not to come back. If you're in a single cell, you might get two, three hours out of your cell a day when staff tell you it's time to come out, and you can use the phone, take a shower, watch TV," Riley said.
There's also a dorm option where those privileges are available most of the day.
"If you give people some privileges, you're managing their behavior. If you lock someone down a lot, what do you think their behavior is going to be like?" Riley said.
But if someone needs more mental health resources or they're acting out, they go to another floor. This is where the adults in custody have group therapy sessions and other privileges to make them better.
"We are seeing better behavior while they are in our custody, and that's our primary goal. Before the program, we often saw those folks engaging in staff confrontation or in confrontation with other folks in custody," Harrold said.
Harrold said that when the levy was first put into place in 2013 and renewed in 2017, it helped better the program.
"The levy pays for 78% of the mental health and medical care that's provided in this building," Harrold said.
Before the levy, there were only 125 total local jail beds. If passed again, the levy would maintain a minimum of 255 jail beds. Currently, there are 367 total beds. The levy also funds eight youth detention beds and eight youth treatment beds with Lane County Youth Services.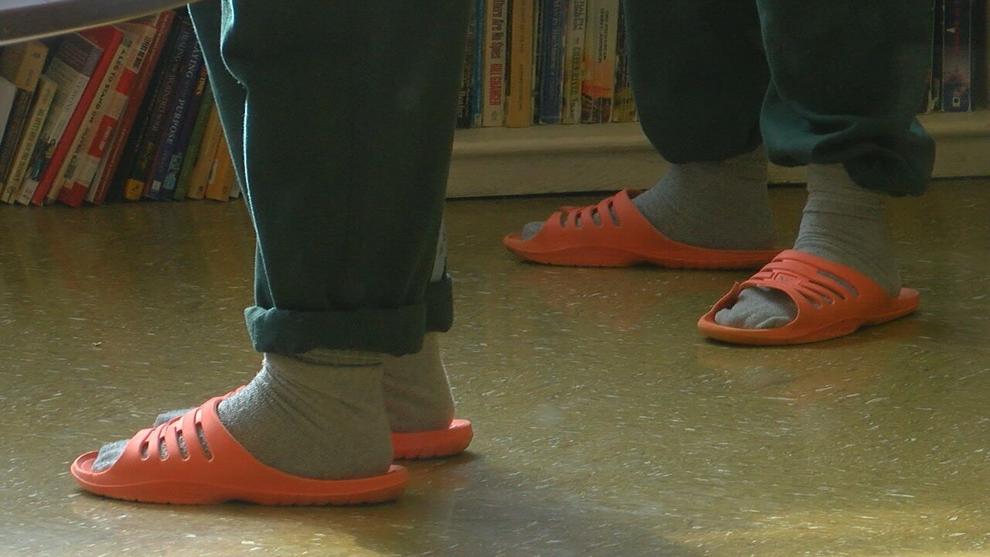 Harrold said the levy is crucial for public safety. He said without it, there would be dire consequences, creating a revolving door and forcing violent offenders back out on the streets.
"Prior to the levy passing, we did have to force release folks for violent felonies and Measure 11 crimes, which statutorily we're supposed to hold, but we just simply couldn't because of the lack of beds," Harrold said.
Since the levy, no violent criminals have been released back onto the streets pre-trial.
As of March 20, there are 279 people in custody: 18 for murder charges, 73 for Measure 11 crimes, 30 for other violent felonies, and 20 for a violent misdemeanor.
The levy will be put back in front of voters on the May 16 ballot, and any Lane County resident is welcome to take a tour of the jail. You can sign up here.